Hadley Wood Voice
Welcome to our school newspaper page.
Our school newspaper team meet regularly to write exciting and informative articles for our next edition. The Hadley Wood Voice is published every half-term and often includes reports about school events, local and national news, sport, cooking and gaming. If you would like to write an article or have ideas about what we can include in the next issue, please speak to one of your School Councillors or Mrs Albon. We hope you enjoy reading our newspaper!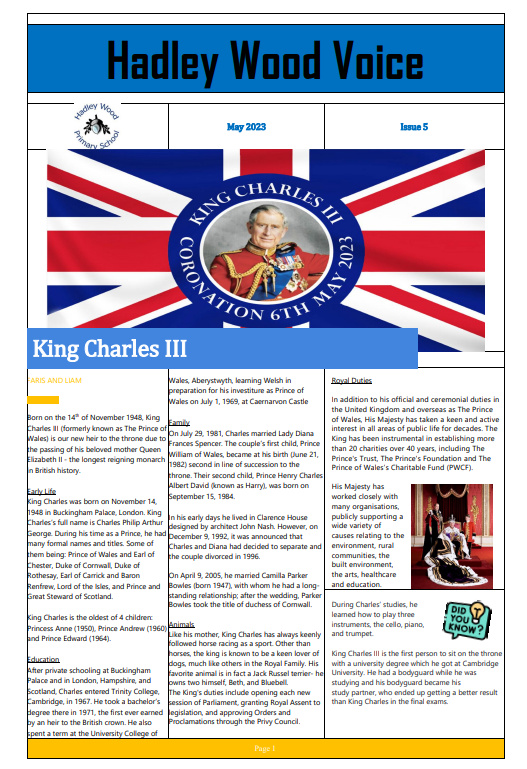 Click on the link below to read this half-term's edition of The Hadley Wood Voice alongside previous editions from this academic year.