Our Vision and Values
Hadley Wood School is proud to have been recognised as providing a 'Values Based Education'.
Our Values-based education philosophy underpins our work to actively promote fundamental British values of democracy, individual liberty, mutual respect and tolerance of those from all faiths, backgrounds and cultures. A rounded programme of assemblies, PSHE lessons, P4C lessons and circle times promote children's spiritual, moral, social and cultural development, enabling them to develop their own moral and ethical compass to guide what is right and what is wrong.
The whole staff team, parents and children are involved in promoting our school values. Each year, we select eleven values are The values chosen have been selected after consultation with children, staff, governors and parents as values which are important within the school community and which will be important throughout life.
Our School Vision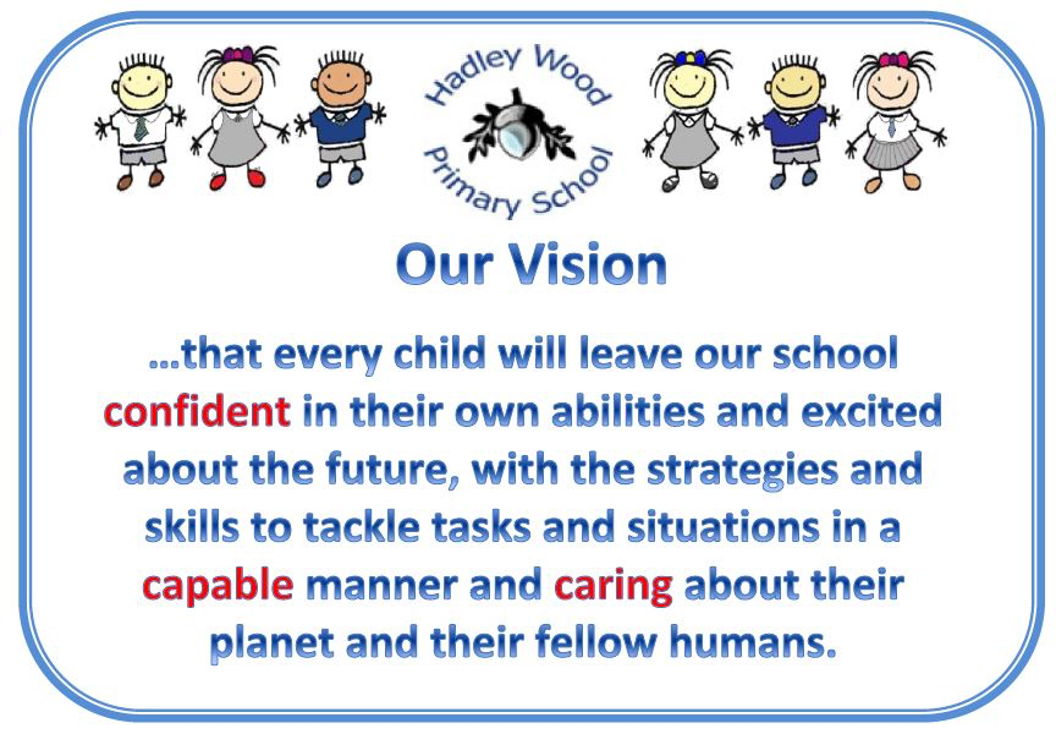 At Hadley Wood our vision is that every child will leave our school confident in their own abilities and excited about the future, with the strategies and skills to tackle and caring about their planet and their fellow humans.
Our School Ethos
Hadley Wood is a 'can do' school for all where every child matters. We firmly believe that every child is unique and therefore brings different experiences, skills and ideas into the classroom. This in turn influences how they and others around them learn. We would like all children to achieve their very best in all areas of school life in order to become confident, capable and caring individuals.
Hadley Wood is a 'can do' school for all.
Being
CONFIDENT + CAPABLE + CARING = SUCCESS
Our Values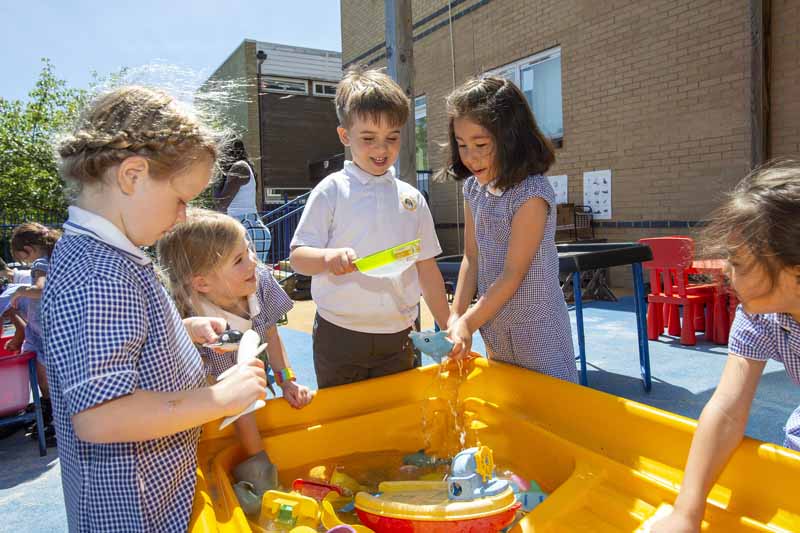 Confident
We want every child will leave our school confident in their own abilities and excited about the future ahead of them.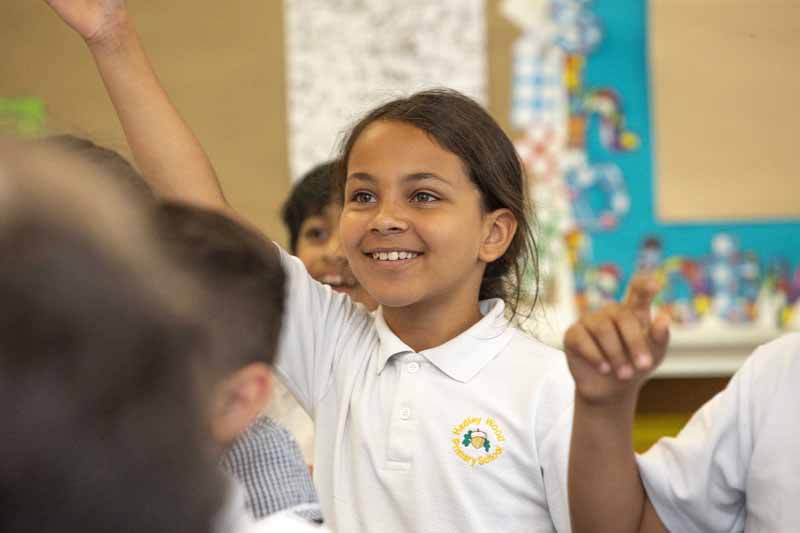 Capable
We will endeavour to provide our children with the strategies and skills to tackle tasks and situations in a capable manner.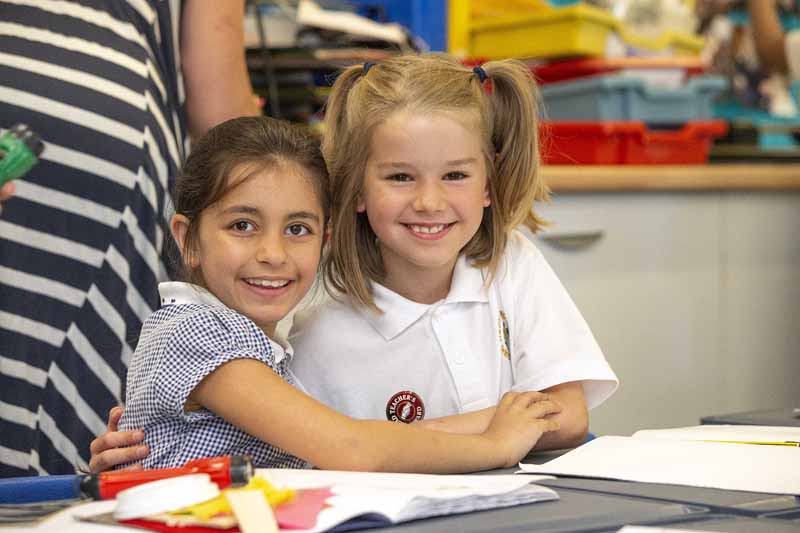 Caring
We demonstrate our kindness through our thoughts, words and actions. Our aim is for our children to show a caring nature towards our planet and their fellow humans.
When you visit Hadley Wood we hope that you will see all of these values in action!
Our School Mission Statement
Hadley Wood Primary School will provide an environment for all staff and pupils which promotes opportunities to become confident, capable and caring individuals.
The school will be an educationally inclusive school. One in which the learning, achievements, attitudes and well-being of all members of the school community matters. Inclusion will characterise how the school operates as well as what it aims to achieve.
The school will provide a challenging, broad, exciting and extended curriculum which will actively encourage, motivate and develop the talents of everyone in school.
The school will actively promote pupil participation and adopt the principles of and Growth Mindset in every year group. Pupil voice at Hadley Wood is crucial and all pupils will be given opportunity to take responsibility and be encouraged to make a positive contribution to their learning, school, and society.
The school is committed to being a healthy and safe school. Everyone recognises that investing in emotional, mental and physical health and providing a safe, secure environment enhances the performance and achievements of all pupils and staff.
Through PSHE the school will support children in gaining the knowledge and skills required to keep themselves safe, healthy and happy, and thrive in their future
A culture of continuous life-long learning for all, based on teamwork, will be at the heart of all the school's activities. Leadership and decision making will be distributed throughout school.
The school will have a distinctive and shared ethos of achievement where relationships between staff, pupils, parents, governors and the community are not only strengthened but nurtured. The school will be the hub of the local community.
The school will ensure that all learning takes place within a vibrant, stimulating and quality environment which is enhanced through the provision of quality first teaching.
Values Mark Accreditation
Every three years, the School reapplies for our Values-based Education Mark. On 18th January Joe Piatczanyn, a local Headteacher and our assessor for the day joined us in school. He visited classes and spoke with the children, parents, the teaching team and members of our Governing Body during his visit. The School was incredibly proud of the children on the day as they represented our community wonderfully and spoke eloquently about our vision and values.
We have now received our full report and it showcases the wonderful curriculum and pastoral provision we offer as a school. Some extracts of our feedback can be found below:
Leaders inspire all in the school to want the children to be confident, capable and caring. As a result, Hadley Wood Primary School is a school where children are enabled to flourish.
Wellbeing is at the heart of a values-based school and it is unquestionably at the heart of Hadley Wood Primary School. Leaders at Hadley Wood Primary School are united in ensuring that positive human values explicitly underpin the entire life of the school. In the words of one of the Hadley Wood children; "All the teachers work as a team to encourage each other."
The most important people in Hadley Wood Primary School are its children. They are polite, courteous and rightly proud of their school. Values-based education is instilled and the benefits of this articulated beautifully by the children themselves. Hadley Wood's children are indeed confident, capable and caring.
Please read the full report below